Thigh Liposuction – For that Seducing Legs
Most women are very conscious about their overall looks and about their legs and thighs in particular. A perfect pair of legs greatly enhances the looks of a woman and it will be every woman's dream to have that seducing thighs at any cost.
___________________________________________________


___________________________________________________
Thigh liposuction in one procedure that can give aspiring women the much needed good pair of legs and perfect thighs in particular.
Thigh liposuction acts as a magic wand, as the procedure is capable of restoring the perfect shape of the legs in no time. The most stubborn and ugliest fat one can have is the fat that is present over the thigh area and hence the thigh liposuction procedure has become the hottest favourite amongst the women.
How effective is the thigh liposuction?
Many people tend to ignore the facts and figures and are rather more willing to believe their own perceptions when it comes to the results that one can get through liposuction. And it is true in case of thigh liposuction also. Though the liposuction procedures are safe and are capable of giving desired results, one should be aware of the limitations also.
Though any liposuction procedure can guarantee good looks, it is preferable to have realistic expectations when undergoing liposuction procedures, as there are few limitations such as age, skin elasticity, amount of fat to be removed, other medical condition of the patient, etc., that govern the overall success of liposuction.
When all such deciding factors are on your side favourably, then you are bound to get exceptional results and with any deviation of factors the results are also subjected to deviation and you may end up in having a poor result from liposuction.
Hence, it is always better to have a realistic expectation and discuss the matter with your doctor thoroughly so as to yearn for an optimum level of satisfied results.
Thigh Liposuction and its associated risks
There are many factors that may increase the gravity of the associated risks in thigh liposuction. For example, diabetes or liver problem is known for creating post-surgery complications and extended recovery time.
In case of patients having heart conditions, or smoking habits the doctor need to take additional care while doing the procedure and for people who are addicted to alcohol there may be a necessity to administer an extra dose of anesthesia which again has got its own complications.
Hence, it is always advised that you should undergo all the pre and post-surgery tests and need to discuss all your health related conditions and problems with your doctor before hand so as to enable your doctor to devise a suitable liposuction technique for you.
Almost all the experienced doctors will prescribe a series of standard tests for you to be carried out before the liposuction procedure. All these tests will help or support in doctor's decision for the correct liposuction techniques to be performed on you.
You should also note to reveal all your medical history, whatever the level of insignificance it may have so as to make sure that none of your medical histories prove to be a hindrance in the liposuction procedure.
The thigh liposuction is the solution for women who would like to have slender legs and sport very good looks in the new and modern outfits.
___________________________________________________


___________________________________________________

______________________________________________________
Subscribe for FREE
Note : Your privacy is respected & protected.
______________________________________________________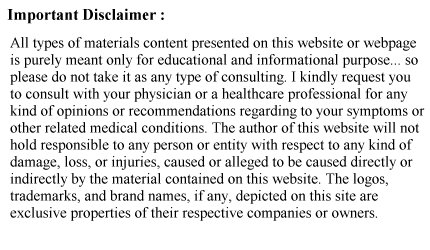 Copyright - © 2005 - 2017 - www.Surgery-Guide.com -
All Rights Reserved.
| Privacy Policy | Disclosure |