Things to Know about Liposuction Risk
Liposuction is a commonly used cosmetic medical procedure that aims in shaping the body through fat removal. Though majority of people still believe that liposuction is an alternative for weight loss, it is no so in reality as liposuction is meant only for getting rid of unwanted fat from few body areas.
___________________________________________________


___________________________________________________
Many licensed doctors perform liposuction procedures with experience or without experience however, only when you engage an experienced doctor, there will be positive results devoid of any complications.
Liposuction is regarded as a surgery and hence any person who undertakes liposuction performed is also bound to land with few surgery related risks and complications.
Hence it is always better to get a first hand knowledge about the Liposuction risk and related complications so as to get a liposuction procedure done on you with least risks.
Risks of low occurrence
As in any surgery, liposuction procedure is also bound to carry the risk of fatality. However, there are no available records for such fatality percentage and all the studies that tracked liposuction deaths reveal that the numbers are very negligible, and opined that the deaths might have happened due to other inherent complications carried by the patient.
Today the fatality fear is almost out of the minds of the prospective patients. However, there are other lesser degree liposuction risks that need to be known and understood in detail.
In liposuction procedure, complications of anesthesia toxicity is common that may lead to numbness in skin areas, and patients are also prone to muscle spasms and dry tastes in mouth due to the administration of lidocaine medicine.
Other Common lesser degree Risks
In an another liposuction risk, the patient may suffer from blisters when ultrasound is used in the liposuction procedure.
Besides this, there may be a situation where body fluid imbalance may occur due to excess drainage of fluids resulting from excess removal of fat in a shorter time.
Necrosis of skin (death of skin cells) may occur in few isolated cases as liposuction risk, and the most common liposuction risk will be the discolouration of skin over the area where liposuction procedure was carried out.
Occurrence of secondary infection is also a common liposuction risk, which can happen in a poorly conducted procedures and due to lack of proper post-surgery care.
All the related secondary infection can be well contained by administration of antibiotics and by maintaining a hygienic condition.
A yet another common liposuction risk is the occurrence of edema or swelling and the same can easily be kept under control with post-surgery care.
In the liposuction procedure, there is a possibility of internal organs getting punctured and this situation is more common if the procedure is done or handled by inexperienced doctors.
Such damage or puncturing of internal organs may lead to more complications and further surgical corrections and hence it is always better to engage a doctor who has a history of many successful liposuction procedures to his/her credit.
Further, there is a situation, though very uncommon, in which the fat meant for removal might enter the blood vessels through some rupture and such condition is called as embolism.
What is aimed here is to expose you to a list of liposuction risk that is bound to happen. However, the risks and other complications may depend and vary based on the age of the patient, gender and due to other medical conditions suffered by the patients. It is important for you to discuss with your doctor and thrash out all the issues before hand so as to have the procedure without any liposuction risk.
___________________________________________________


___________________________________________________

______________________________________________________
Subscribe for FREE
Note : Your privacy is respected & protected.
______________________________________________________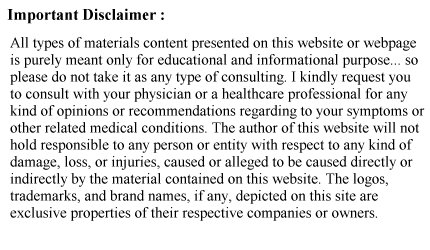 Copyright - © 2005 - 2017 - www.Surgery-Guide.com -
All Rights Reserved.
| Privacy Policy | Disclosure |