Learn and understand the various stages of Liposuction Surgery
You have made up your mind to go for the much sought after liposuction surgery and are gearing up to face the various stages that are involved in any liposuction procedure. It will be very wise to know the various quarters of Liposuction surgery, as "forewarned is four armed". Any advance knowledge can in fact prepare you to face the situation with confidence and make the recovery faster and very fruitful.
___________________________________________________


___________________________________________________

Here are the basic stages involved in any liposuction surgery:
Determining your suitability after Physical Evaluation
It is important for you to get evaluated by an experienced surgeon and ascertain or confirm your suitability for undergoing the liposuction procedure and its anticipated results.
Various tests including blood tests will be carried out besides your physical evaluation and you should be in a healthy condition to undergo and endure the liposuction procedure.
You also should have a very realistic expectation about the results of liposuction and be in a position to accept the probable end result explained to you based on your evaluation tests.
The best healthy condition that one should have to undergo liposuction surgery is the condition with normal weight, young to middle aged and have a few areas for fat removal.
Undergoing the Surgery
The actual procedure or the surgery will be done on you over an operation table in a standard clinic or hospital. After administration of anesthesia, the surgeon will make few small incisions in the area from where fat is to be removed.
Then vacuum assisted mini steel cannula will be inserted into the small incisions made for the purpose and fat will be sucked out in a slow and steady manner.
Once the unwanted fat portion is removed, the surgeon will put sutures and apply liposuction garment dressing over the area of operation. These dressing will have elasticity property and assist in draining the oozing fluids fast and help to regain the skin shape.
Post-Surgery care
After the completion of liposuction surgery, you will be asked to stay on bed for first few hours. Immediately after the surgery, you will be advised to be light in your physical activities for the next 3 to 4 weeks for better recovery management.
In case of extended pain and swelling you may be prescribed with antibiotics for pain management and for avoiding secondary infections. Within a week or ten days time the sutures will be removed after thorough examination and the doctor will allow the unassisted natural recovery to follow.

Evaluating the success and end Result
In a month or two, you may be in a position to see or assess the results that the liposuction procedure has showered on you. The area over which you have had the procedure done may be devoid of that unwanted fat now and you may see the original shape of the skin getting back.
To make the procedure more successful, follow the diet and the exercise schedule advocated by your doctor without fail and within a short period of time, say three months or so, you will be surprised to get back your amazing original physical structure.
Liposuction surgery is really a battle that has to be endured by you in your yearning for getting a perfect body. When you give much importance to your body and health, then there is no alternative other than giving your body to the knife to shed that extra and unwanted fat from your body areas.
Keep a realistic expectation and you can continue your life and lead a healthy lifestyle.
___________________________________________________


___________________________________________________

______________________________________________________
Subscribe for FREE
Note : Your privacy is respected & protected.
______________________________________________________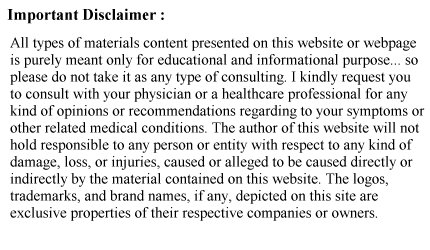 Copyright - © 2005 - 2018 - www.Surgery-Guide.com -
All Rights Reserved.
| Privacy Policy | Disclosure |